"Even though I'm not running anymore, we still have to try to find a cure for cancer. Other people should go ahead and try to do their own thing now."
Our School Run Organizers have taken the mantle of leadership and pardon the pun, "run with it". As the Terry Fox ambassador, you are responsible for inspiring, motivating and facilitating a successful Run at your school. But you don't have to do it alone because we have everything you need to inspire the next generation of Terry Foxers.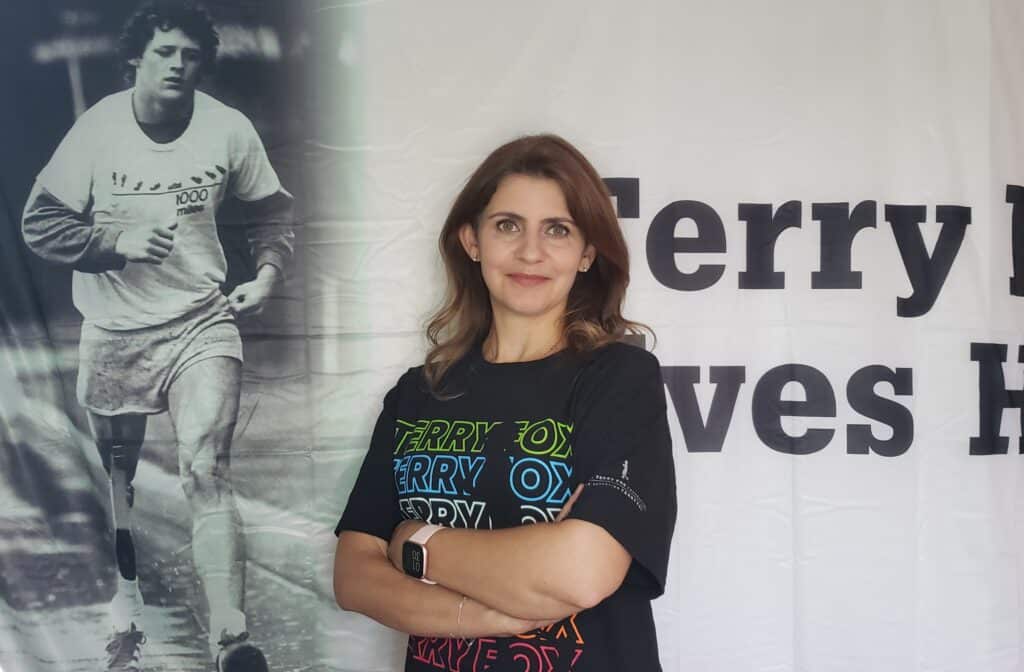 Book a Virtual Meetup with Fred Fox
Inspire your students with a virtual meetup with Fred Fox, Terry's brother. Your school will have the opportunity to join Fred as he shares personal memories and stories or growing up with Terry and the Marathon of Hope, along with a closing Q and A for your students.
Whether you are kicking off, wrapping up or simply want to continue to share Terry's message of hope, a virtual meetup is a great way to inspire your students and celebrate your fundraising success. (Bookings will be offered to schools individually at this time)
Your Terry Fox School Run can be customized to whatever form works best for you and your students. We've got everything you need to help you plan a safe, successful and exciting event, including a customized fundraising link for your school.
Here's a way to get everyone involved, united safely and working towards a school fundraising goal! Watch as you build incredible school spirit by taking part in our "Try Like Terry" challenge! Students can get involved as individuals, classrooms can compete against each other or you can promise the whole school a special reward if you reach a school wide goal. Have fun supporting cancer researching while "trying like Terry"!
Set up Your Student or Classroom Page
Everyone can get in on the "fun" when it comes to fundraising. Encourage students and classrooms to go to your school page and set up their own customized fundraising page. All funds raised go directly to your school page and you'll reach your goal in no time! Students will have a blast uploading fun pictures, videos and messages and who doesn't like a friendly classroom to classroom competition?!
Create a Terry Fox Presentation
Kick off your Terry Fox School Event with a presentation all about Terry and his Marathon of Hope.
We've got all the tools you need to share or even create your own presentation including speeches, google slides, videos and virtual meet-ups. Inspire and motivate your students with our resources and build fantastic school spirit!
Sign up for (or Download) a Free Event Planning Webinar and Q&A
If you are new to the Terry Fox School Run and need help planning your event, or maybe you just need a refresher, we're here to help! Sign up for (or download) a short webinar and Q&A with one of our School Development Officers and start planning your best school event yet! They'll share tips and steps to help you customize your school event. 
School Merchandise
The 2021 merchandise design celebrates Terry's maternal grandmother's heritage - a collaboration between the Fox Family and Metis Nation BC - with traditional Metis floral beading representing the flowers that grow on his ancestors' land. Our mission and message "Try Like Terry" is shared in English, French, and the Metis traditional language Michif. All merchandise sales are added to your school's fundraising total, and proceeds support cancer research.
Terry's Virtual Classroom
So many resources to help you "teach Terry" and have fun, all in one place! Go to "Terry's Virtual Classroom" for a one-stop shop with podcasts, videos, lesson plans, fun activities and more.
Share this google classroom with students, teachers and even your whole school community to inspire everyone to help make this year's Terry Fox School Run your best "Try" ever!"
Student Leadership
Be Like Terry
Terry Fox set an incredible example of leadership that will never be forgotten. Students across Canada continue to follow in his footsteps, empowered to carry on his legacy and set goals of their own. Enlist the help of a student leadership crew or classroom to organize your event and you'll reach your fundraising goal in no time. Not only will you broaden student social awareness and support new young leaders for the future, you'll also raise much needed funds for cancer research.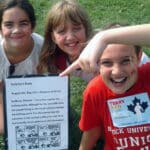 Give students an opportunity to organize your School Event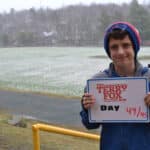 Broaden student social awareness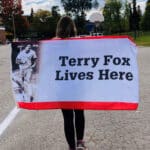 Raise much needed funds for cancer research
Check out our elementary and high school leadership guides to help you plan your event. You'll find loads of fundraising tips, inspiration and resources to help your students unleash their creativity. For more info on how to set up a student leadership group in your school, contact us at 1-888-836-9786.