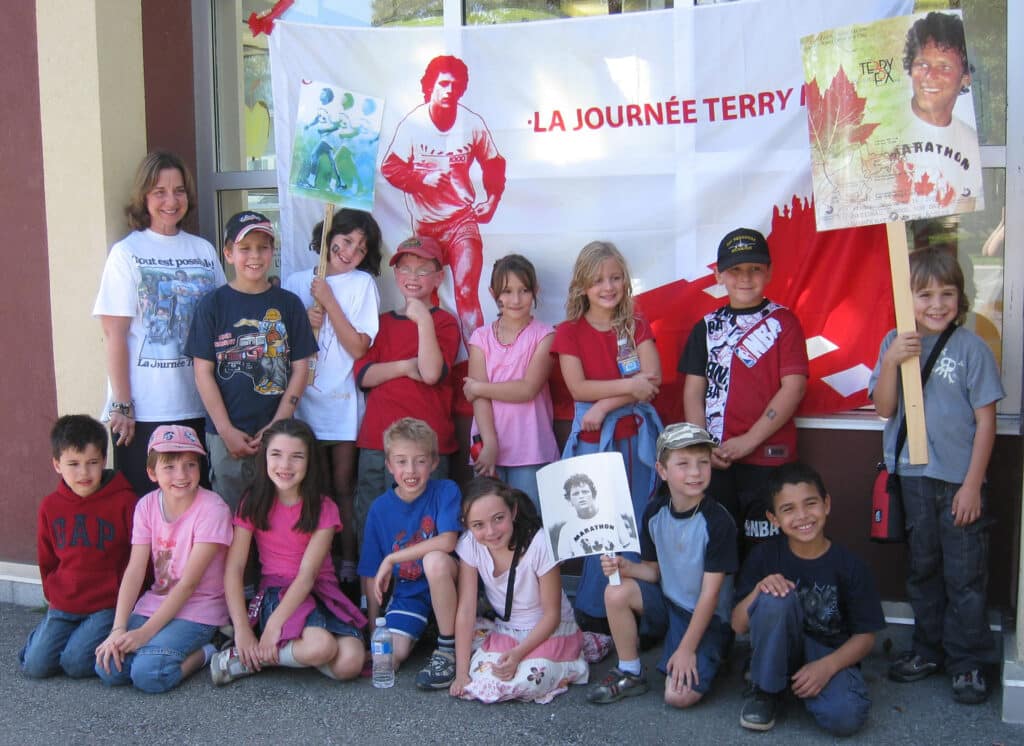 It takes a big heart to help shape little minds.
Your Terry Fox School Run is a great way to get all of your students engaged and inspired to make a difference. Take inspiration from Terry's examples of courage, determination and compassion to help motivate your students to reach goals and become incredible change-makers. See below for ways to get your classroom involved today and teach Terry all year long.
How To Involve Your Students
Help your school reach its fundraising goal by encouraging students to set up their own fundraising page under your school link. You can even set up a classroom page with your own personal login name and password, chosen by your students. Ignite a friendly competition with another classroom and let the students take charge!
Primary Lesson Plans
Junior Lesson Plans
Intermediate Lesson Plans
High School Lesson Plans